next post
prev post
Step-1: Choose a Car: The first and foremost thing that you should do before leasing a car is decide which one do you want to go for. In fact, pick one that you like the most whether it one band and model or another. Take your time to weigh pros and cons of different models before finalizing one. You need to be 100% sure that the vehicle, which you choose suits your needs and matches your personality.
Step-2: Call Lease A Car Direct: At this point armed with the information from the consumer as to the vehicle they have chosen, the company can now go to bat for the consumer utilizing their extensive dealer network. The difference between a consumer walking into a dealership and leasing a car using Lease A Car Direct is that the dealership will have the customer sitting around for hours with a back and forth negotiation process resulting in tiresome and unpleasant experience.
Step-3: Request a Quote: You can actually request a quote either online or over phone from Lease A Car Direct. If you are wondering which option is more convenient and beneficial then in my opinion is to ask for quote over the phone. When you request for a quote on the phone, you will get all the details you need plus a free consultation. Not only can you request for a quote from anywhere in the world, but you can also compare quotes from different makes and models before leasing a car.
Step-4: Confirm Your Quote: Once you have reviewed the details confirm the quote if you are happy with it. However, make sure that you can keep up with the monthly payments. You need to take your income and expenses into considerations, before you confirm the quote.
Step-5: Sign the Paperwork: Read all the terms and conditions properly before you sign on the agreement papers, as this can help you avoid unnecessary confusions later. Remember, terms and conditions contain some crucial information such as millage allowance, disposition fee and wear and tear on the vehicle. Hence, you have to make sure that you read it carefully, line by line and understand word by word.
Step-6: Delivery: Once you complete all the formalities, sign the paperwork and share your delivery address. You could also choose to pick up your vehicle and drive your car home.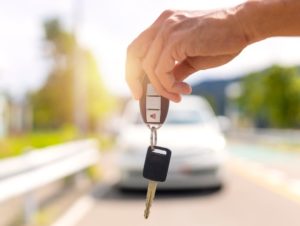 To wrap it up, leasing a car is much simpler than buying a car. Besides, you get to change the car after the leasing term is completed, unlike when you buy a car. When you buy a car, you are stuck with it for a longer period of time.